About Support Center
After sales services is the most essential service provided by the company after a product is purchased. Zener engineering co.'s after sales service department provides its high quality services in the fastest possible time by using professional and technical staff. Our customer service center executes our after sales services for all the products under warranty sold by Zener Eng. Co. both by sending a technician to your location or by providing an over-the-phone solution.
Our after sales department tries to do repairs and maintenance of our products by replacing the faulty or damaged component on your site. This is done by working close with our commercial department in order to have all the necessary spare components available.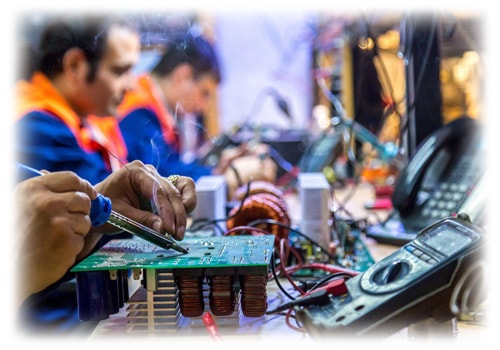 Duties of Customer Service Center
Customer guidance in order to be ready to work and use the equipment provided
Increase the satisfaction of actual customers and attract potential customers
Performing inspecting, service, maintenance and repair customer's equipment
Provide services to customer's equipment during warranty and warranty periods
Collaborate with the commercial dep. to supply spare parts for the products
Feedback on technical problems to improve the performance of this equipment
Feedback on customer suggestions to analyze them and take appropriate action
Creating and organizing information infrastructure related to after-sales services
Investigating and analyzing staff deficiencies, inadequacies and work problems
Investigate and plan for training needs to enhance the skills of technicians
Review case training courses based on customer needs announcement
Trying to reduce the waiting time for services
Customer Support Center
Ready to answer you